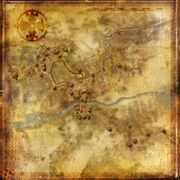 Description
[
]
Welcome Adventurer's to the Wonderful World of Dal Rita!
Think ye are strong now Highlander? Let's see if you can even reach the Village of Stonevale. If you can prove yourself worthy there are many a boar, faerie, wisp, druid, and unicorn that need slayin'. Be watchful, Highlander, you are sure to run into lords of these powerful creatures. They will not be for the faint of heart either. Stick together or you will surely die...
Good Luck Highlander!
Leystones
[
]
Northern Road
Southern Road
Stonevale Farm
Neighboring Areas
[
]
Points of Interest
[
]